how to fix dpc watchdog violation windows 10
Introduction
DPC Watchdog Violation is a common Blue Screen of Death (BSOD) error in Windows 10. This error can be frustrating and disruptive, but it's essential to remember that it can often be resolved with some straightforward troubleshooting steps. In this article, we will guide you through the process of fixing DPC Watchdog Violation in Windows 10. By following these steps, you can get your system back to a stable and error-free state.
Table of Contents:
Understanding DPC Watchdog Violation
Update Your Drivers
Check for Hardware Issues
Run Windows Memory Diagnostic
Verify and Update Windows
Disable Fast Startup
Examine Newly Installed Software
Check for Overheating
Resolve Software Conflicts
Reset Windows 10
Understanding DPC Watchdog Violation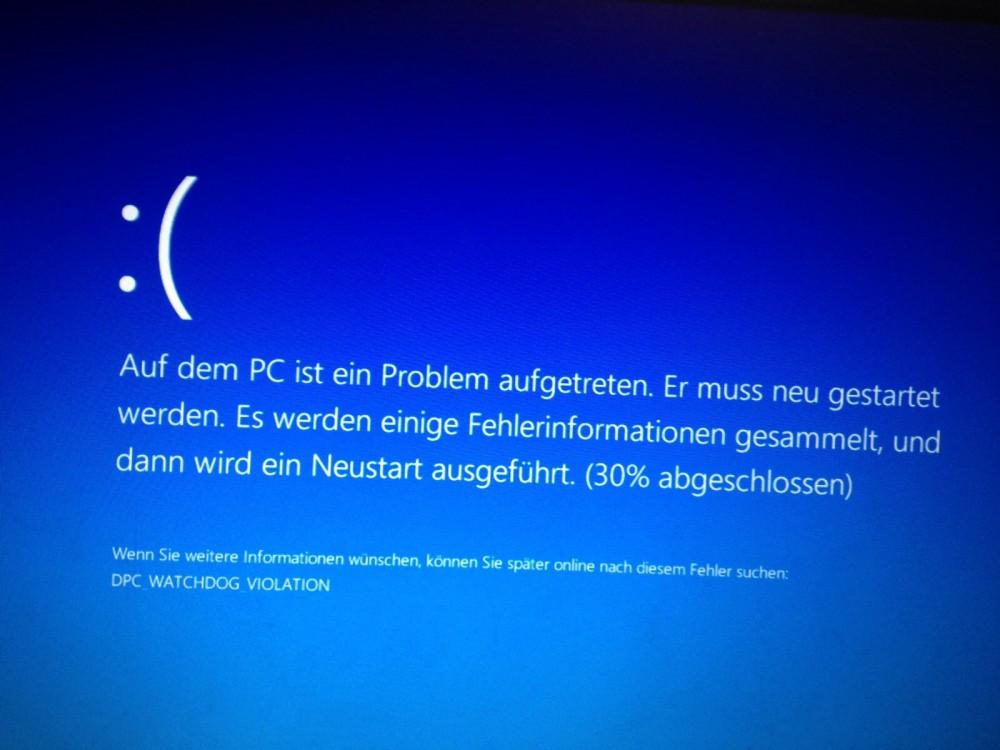 DPC Watchdog Violation is typically caused by issues with your system's drivers or hardware. The term DPC stands for Deferred Procedure Call, which is a mechanism used by your operating system to prioritize and manage tasks. When this mechanism fails, it can lead to a system crash, resulting in a DPC Watchdog Violation error.
Update Your Drivers
Outdated or incompatible drivers are a common cause of DPC Watchdog Violation errors. To resolve this issue, follow these steps:
Open Device Manager by right-clicking the Start button and selecting "Device Manager."
Expand each category and look for devices with a yellow triangle icon. These are devices with driver issues.
Right-click on the problematic device, select "Update driver," and choose "Search automatically for updated driver software."
If Windows doesn't find an updated driver, visit the manufacturer's website and download the latest driver for that device.
Repeat this process for all devices with driver issues.
Check for Hardware Issues
Faulty or poorly connected hardware can also trigger DPC Watchdog Violation errors. Ensure that all your hardware components, such as RAM, hard drives, and graphics cards, are properly seated and functional. You can also run hardware diagnostics tools to check for issues.
Run Windows Memory Diagnostic
Faulty RAM can be a major cause of DPC Watchdog Violation errors. To check for RAM issues:
Press Win + R to open the Run dialog, type "mdsched.exe," and hit Enter.
Choose "Restart now and check for problems."
Windows will restart and perform a memory test. If any issues are detected, follow the recommended solutions.
Verify and Update Windows
Outdated or missing Windows updates can lead to various system errors, including DPC Watchdog Violation. To update your Windows system:
Go to Settings > Update & Security > Windows Update.
Click on "Check for updates" and install any pending updates.
Disable Fast Startup
Fast Startup is a feature in Windows 10 that may sometimes conflict with your hardware and cause DPC Watchdog Violation errors. To disable Fast Startup:
Go to Control Panel > Power Options.
Click on "Choose what the power buttons do" on the left sidebar.
Click on "Change settings that are currently unavailable."
Uncheck "Turn on fast startup (recommended)."
Save your changes and restart your computer.
Examine Newly Installed Software
If you recently installed new software before encountering the DPC Watchdog Violation error, it's possible that this software is causing conflicts. Uninstall any recently installed programs and see if the issue is resolved.
Check for Overheating
Overheating can cause hardware instability and lead to DPC Watchdog Violation errors. Ensure that your system is adequately cooled, clean, and free from dust. You can also use monitoring software to check your system's temperature and fan speeds.
Resolve Software Conflicts
Sometimes, third-party software can conflict with your system and trigger DPC Watchdog Violation errors. To diagnose and fix these conflicts:
Use the System Configuration tool (msconfig) to perform a clean boot. This disables all non-Microsoft services and startup items. If the problem is resolved, gradually enable services and startup items to identify the conflicting software.
Use Windows Event Viewer to review error logs and identify the specific application or driver that is causing the problem.
Reset Windows 10
If all else fails and you're still experiencing DPC Watchdog Violation errors, you can perform a Windows 10 reset. This will reinstall Windows while keeping your personal files intact.
Go to Settings > Update & Security > Recovery.
Under "Reset this PC," click "Get started."
Choose either "Keep my files" or "Remove everything," depending on your preference.
Follow the on-screen instructions to complete the reset process.
FAQS
1. What is a DPC Watchdog Violation in Windows 10?
A DPC Watchdog Violation is a common Blue Screen of Death (BSOD) error in Windows 10. It occurs when the system detects that a driver took too long to complete a Deferred Procedure Call (DPC).
2. What are the possible causes of DPC Watchdog Violation?
Common causes include outdated or corrupted drivers, incompatible hardware, firmware issues, faulty hardware, or conflicts between drivers.
3. How do I update drivers in Windows 10?
You can update drivers manually by visiting the manufacturer's website for each component or use third-party software like Driver Booster, Driver Easy, or Snappy Driver Installer to automate the process.
4. How can I access Safe Mode in Windows 10 to troubleshoot the DPC Watchdog Violation error?
Restart your computer and continuously press the F8 key (or Shift + F8) during the boot process until you reach the Advanced Boot Options menu. From there, select Safe Mode.
5. Can third-party software cause DPC Watchdog Violation errors?
Yes, certain third-party software or poorly coded applications/drivers can conflict with system processes and cause DPC Watchdog Violation errors. Try uninstalling recently installed programs to check for improvement.
Conclusion
DPC Watchdog Violation errors can be frustrating, but they are usually solvable with the right troubleshooting steps. By updating drivers, checking for hardware issues, running diagnostics, and ensuring your Windows system is up-to-date, you can resolve this issue and enjoy a more stable and error-free Windows 10 experience. Remember to back up your important data before making any significant changes to your system to avoid data loss.