how to sign a pdf with an electronic signature
Introduction
In today's digital age, electronic signatures have become a crucial part of our daily business and personal lives. They offer a convenient and secure way to sign documents, eliminating the need for printing, scanning, and physical signatures. Signing a PDF with an electronic signature is not only efficient but also environmentally friendly. This comprehensive guide will walk you through the process of signing a PDF using an electronic signature, covering the tools and techniques to ensure your digital signatures are legally binding and secure.
Understanding Electronic Signatures
Before diving into the step-by-step process of signing a PDF with an electronic signature, it's essential to grasp the concept of electronic signatures. Electronic signatures are digital representations of a person's handwritten signature, affixed to a document. They can be as legally binding as traditional handwritten signatures if executed correctly.
Electronic signatures can take various forms:
Digital Signature: A specific type of electronic signature that is encrypted and cryptographically secure, ensuring the authenticity and integrity of the document.
Simple Electronic Signature: A less secure form of electronic signature, typically created by typing your name or drawing a signature using a mouse or touchscreen.
Legal Considerations
It's crucial to understand the legal requirements surrounding electronic signatures in your jurisdiction. Laws may vary from one country to another, so research the regulations specific to your location. In many countries, including the United States, electronic signatures are legally recognized under the Electronic Signatures in Global and National Commerce (ESIGN) Act and the Uniform Electronic Transactions Act (UETA).
Ensure that the electronic signature solution you use complies with these legal standards, and always retain a record of the signed documents.
Selecting the Right Electronic Signature Software
Choosing the right electronic signature software is a critical step in the process. There are several options available, ranging from standalone electronic signature solutions to more comprehensive document management platforms. Some popular choices include: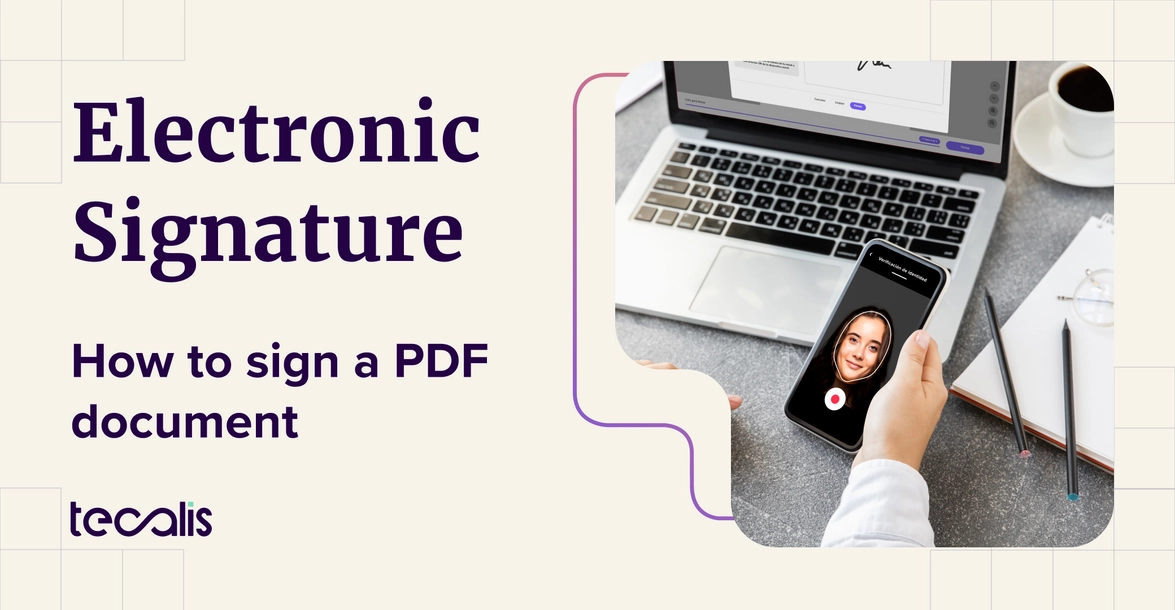 Adobe Sign: A well-known solution offering a wide range of features for electronic signatures.
DocuSign: A leading provider of electronic signature solutions, known for its security and compliance.
HelloSign: A user-friendly option with various integrations for seamless document signing.
Smallpdf: An online platform for signing PDFs that is simple and easy to use.
Preparing Your PDF Document
To begin the signing process, you need to ensure your PDF document is ready. This includes making any necessary edits, adding form fields or signature blocks, and verifying that all information is accurate. Most electronic signature solutions will allow you to upload your PDF document directly from your computer or cloud storage.
Uploading Your PDF Document
Once your PDF is ready, you can upload it to your chosen electronic signature software. This process typically involves:
Logging into your account or signing up for one, if necessary.
Uploading your PDF document from your computer or a cloud storage service.
Selecting the document that requires your electronic signature.
Adding Your Electronic Signature
After uploading your document, the next step is to add your electronic signature. Here's how:
Select the area of the document where you want to place your signature. Many software options allow you to drag and drop a signature field onto the document.
You can create your signature in several ways: a. Typing: Type your name, and the software will convert it into a signature font. b. Drawing: Use your mouse or touchscreen to draw your signature. c. Uploading: Upload a scanned image of your physical signature.
Adjust the size and position of your signature to fit the document.
Reviewing and Finalizing
Before finalizing your electronic signature, take time to review the document thoroughly. Ensure that all the information is accurate and that you've placed your signature in the correct location. Most electronic signature software also allows you to add comments or additional information if needed.
Certifying Your Signature
In some cases, you may want to certify your signature to enhance security and establish the authenticity of the document. A certified signature is often associated with digital signatures and involves a unique cryptographic process. However, not all electronic signature solutions offer this feature.
Sending for Signature
If your document requires signatures from other parties, you can send it to them electronically. Enter the email addresses of the recipients, and the software will generate a link for them to sign the document.
Receiving and Reviewing Signed Documents
As recipients sign the document, you will receive notifications. You can then review the signed document to ensure all parties have signed in the appropriate places. Most software will also provide a complete audit trail, showing the time and IP addresses of the signers, which adds an additional layer of security and legal validity.
Storing and Archiving
After your document has been signed, it's crucial to store and archive it securely. Many electronic signature solutions offer options to save your documents in the cloud or integrate with document management systems for easy access and retrieval.
Legal Validity
Electronic signatures are legally binding in most jurisdictions, but their validity depends on compliance with local regulations and best practices. It's essential to understand and adhere to these legal requirements to ensure your electronic signatures are valid and enforceable.
Must Read=what is 5g uw and uc and what they stand for
Conclusion
Signing a PDF with an electronic signature is a seamless and eco-friendly way to execute documents in today's digital world. By following the steps outlined in this comprehensive guide, you can confidently create and manage legally binding electronic signatures while taking advantage of the efficiency and security offered by modern electronic signature solutions. Remember to stay informed about the legal standards applicable to your region and use reputable software for your electronic signing needs.